If you've come to this page, you're probably searching for a way to spy on someone's phone without having access to it. You are in the right spot at the right time, so today is your lucky day. I'll tell you what there is to know about spying on mobile phones.
The methods I'm going to show you tonight can be used to spy on both Android and iPhone phones. Furthermore, you can access a mobile phone's data remotely from anywhere in the world using these surveillance methods.
All you have to do now is read my guide from beginning to end, and the rest will come naturally. So, without further ado, here's how to get started with the guide:
Spying on a Cell Phone Without Using It
It goes without saying that if you're spying on someone's Cell Phone, you don't want them to find out. You'll need a method that's both dependable and quiet. After all, if you're spying on someone you care about on the phone, all hell could break loose if you're caught.
As a result, I'll begin by teaching you a method for spying on someone's phone while they're using it:
The World's Best Phone Spy Solution is Spyier.
Spyier is the app to use if you want to spy on an Android or iOS device and need a solution that works 100% of the time.
Spyier is an online phone spying service that can give you access to the data of any device that runs on Android or iOS read this post to spy on a cell phone without having it. It's a remote phone spying solution that allows you to monitor a phone from anywhere in the world.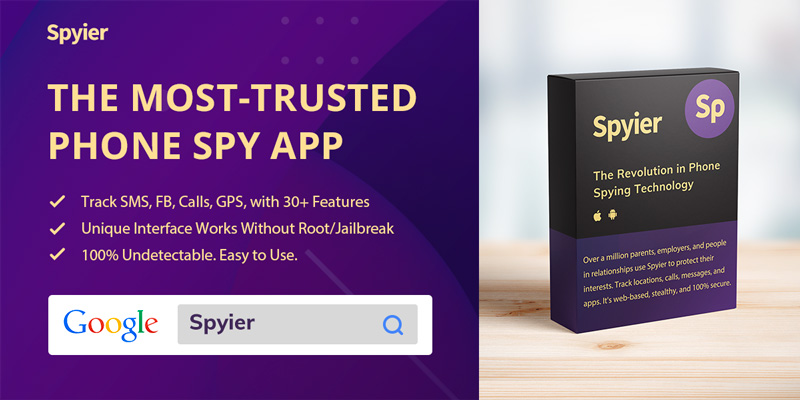 Millions of people use Spyier to keep an eye on their partners, children, or employees thanks to its global subscriber base. After all, it's still useful to know what your neighbours are keeping hidden from you.
One of my favourite features of Spyier is that it doesn't care why you're spying on someone's phone. Whatever your goal is, Spyier's features will undoubtedly help you achieve it.
Let me share some of the reasons why Spyier is the best phone spying software in the world:
Why are millions of people using Spyier to spy on their phones?
If you want to know what makes Spyier special, consider the following factors:
An app that is used invisibly
The target consumer will never know that you are using Spyier's phone spy solution to spy on an Android or iOS phone. This is thanks to Spyier's stealth design, which works on both iPhones and Android phones.
In reality, Spyier allows you to spy on any iPhone without having to touch it. You must contact the target phone at least once if it is an Android phone (as is the case of ALL phone spying apps). Also its Android version, however, is completely secret.
Web-based service
Spyier's features are accessible through an online dashboard that can be accessed from any web browser. By signing into your Spyier account via the website, you can access this dashboard.
There is no need to root or jailbreak 
To function, approximately 90% of phone spy apps require rooting or jailbreaking the target phone. Spyier, on the other hand, can spy on any phone without having to root or jailbreak it thanks to cutting-edge technology created by brilliant minds.
Data Protection
When you're spying on someone you care about on the phone (which is normally the case), you don't want their personal information to fall into the wrong hands. As a result, data protection is a major issue that you can never overlook.
In this respect, Spyier takes extra precautions. It does not keep any of your personal information on its servers. Even Spyier's own team can't see your personal information, even though they wanted to. It's difficult to find such a high degree of protection anywhere.
Spy on Social Media
You will get all of the people who sent and received social media messages with Spyier. When I say social media, I'm referring to all channels used by the user, such as Facebook, Instagram, WhatsApp, and any other prominent social media site.
How to Spy On A Cell Phone Without Having It 
Are you prepared to break into the goal Android phone? You'll need your mobile or a device that can connect to the internet. It's important to keep in mind that you'll need to use the target phone or tablet for a few minutes.
Step 1: Build a Spyier account for free. As the username, use your email address.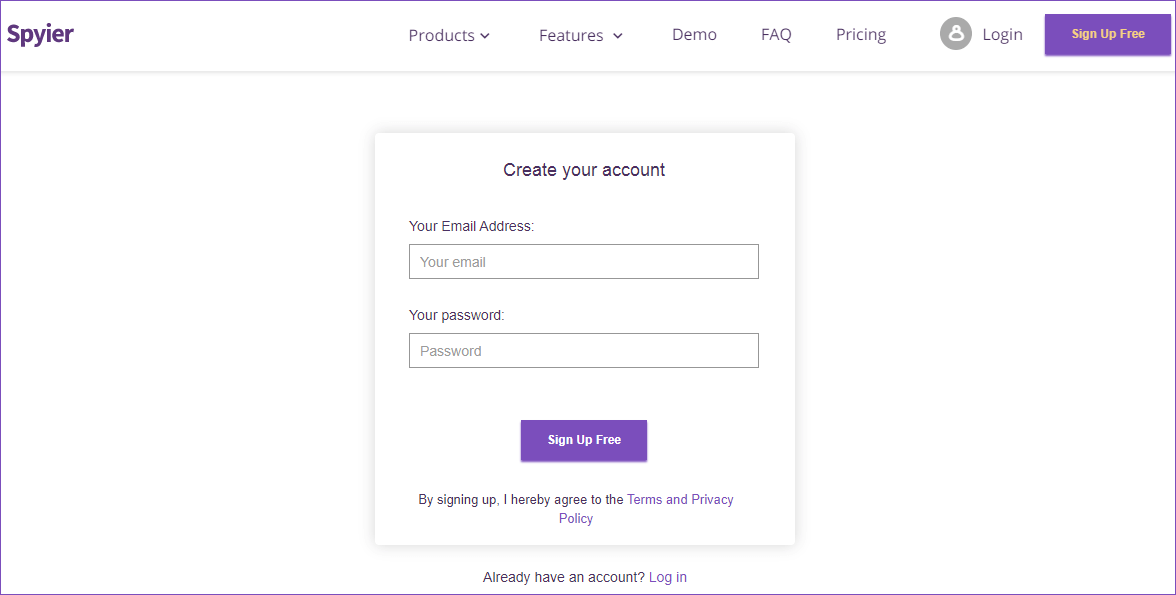 Step 2: Choose the best monthly package for you. The Premium edition of Spyier allows you to monitor a single Android smartphone or tablet. Choose the Family plan if you want to track several Android smartphones or tablets.
Step 3: An email will be sent to you with installation instructions. Set Android as the target platform first.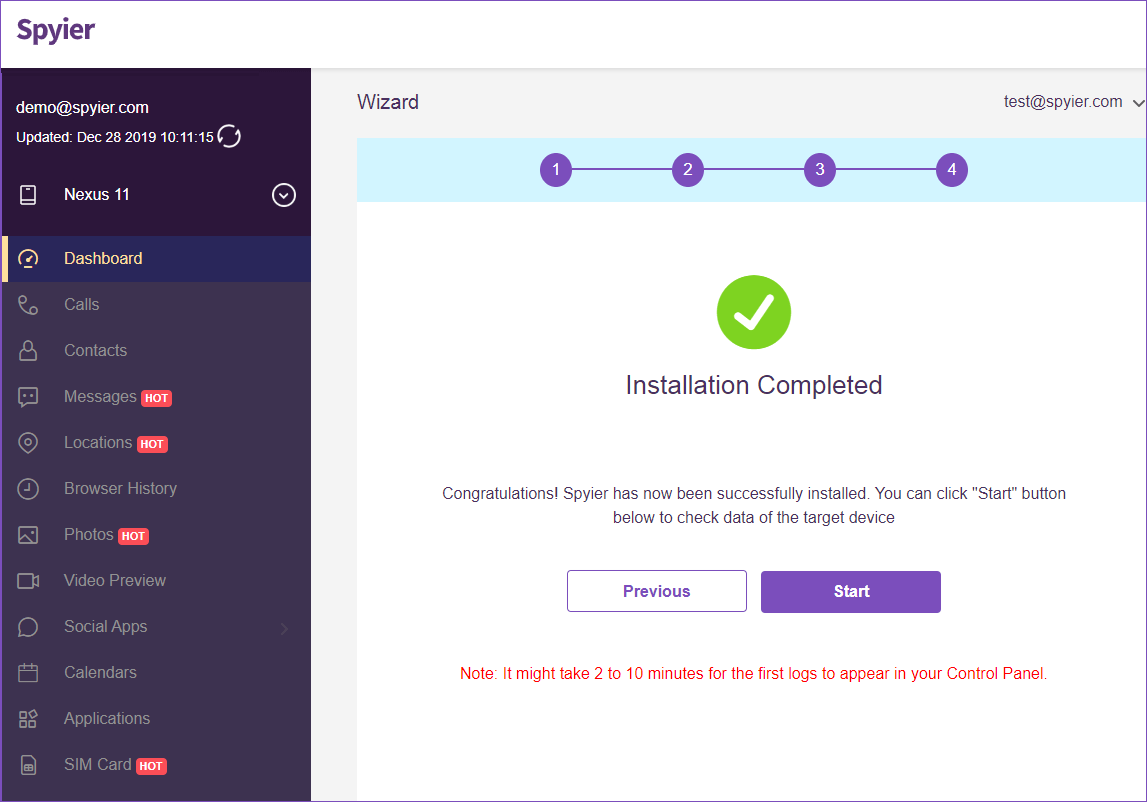 Spyier is available for download and installation on the target Android phone or tablet. After that, you should uninstall the app. The app will transfer your data to the online dashboard in a matter of minutes.
Step 4: Now you can start hacking the phone directly from your phone. To get started, simply open your web browser.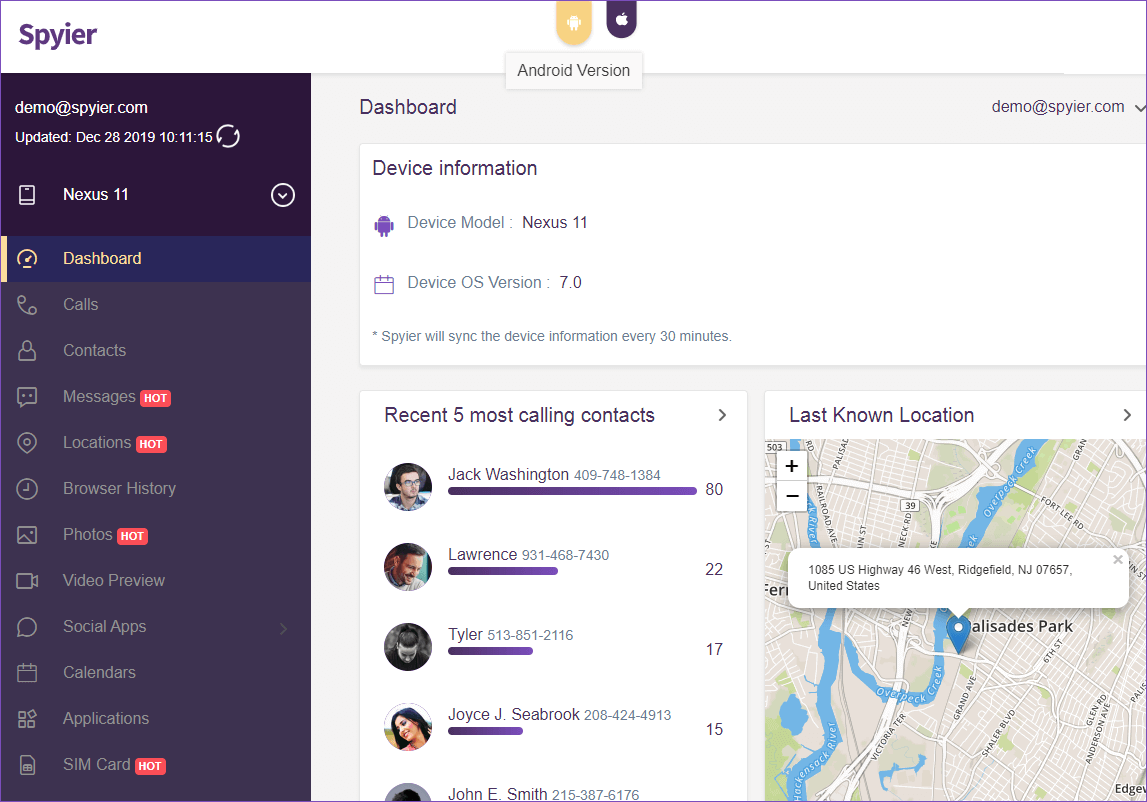 The Spyier dashboard shows you what's going on with your phone in real-time. Look at the left-hand option menu to hack specific phone features.
Final Thoughts
If you've been searching for a way to spy on someone's phone in order to see deleted messages on social media, you now have three options. All that's left for you to do now is put them to the test. Actually, why don't you open a new browser window and follow the steps I've outlined? In 5 minutes, you'll have access to their personal information.